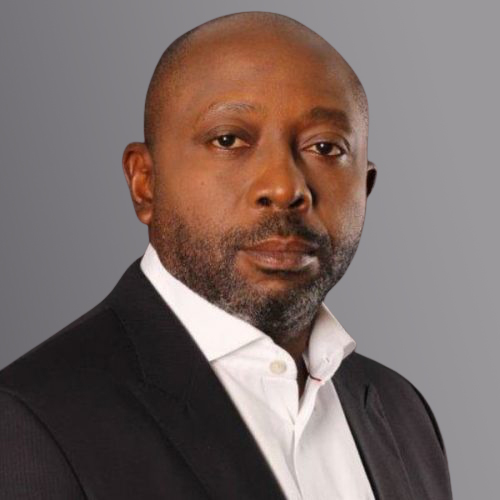 Chairman
Boye Olusanya
Boye has over 20 years of relevant professional experience and is the Group Managing Director/Chief Executive Officer of Flour Mills of Nigeria Plc.
Prior to joining Helios in October 2018, he led the interim executive management team as Chief Executive Officer at 9mobile (formerly Etisalat) Nigeria, appointed by the regulator and a bank consortium to lead the turnaround and disposal of the company. Previously he was a Partner at GA Capital, providing consultancy advisory services.
He served as Chief Transformation Officer at Dangote Industries, the largest indigenous industrial conglomerate in sub-Saharan Africa; was a Managing Director at Dancom Technologies, managing all the telecommunications assets and IT infrastructure of the group; and served in senior management roles at Celtel Nigeria and Econet Wireless Nigeria. He currently serves on the Boards of Directors of Axxela, OVH Energy and Starsight Power Utility Limited.
Boye holds a B.Sc. (Hons) in Civil Engineering from the University of Lagos, an MSc. in Environmental Civil Engineering from the University of Liverpool, and an MSc. in Computer Science from the University of Manchester.
Non-Executive Director
Lazarus Angbazo
Prior to joining Helios in November 2020, Lazarus was President and CEO of GE Nigeria, with full P&L responsibility across GE's businesses in Energy, Healthcare, Transportation, Consumer, Industrial and GE Capital. Prior to this, he was GE's Africa regional operations and corporate leader as President and CEO of West, East & Central Africa, and previously held several leadership positions in Sales and Marketing in GE Capital. He joined GE in 2004 as Managing Director, GE Capital – Commercial & Industrial Finance.
He started his corporate career with Chase Manhattan Bank in New York and currently chairs the investment committee of the Nasarawa State Government Economic Advisory Council. He serves on several boards including Bingham University, Lagos Business School, Africa-American Institute, Partners International, and Opportunity International; and is Chairman and Co-Founder of LiveBridge Foundation.
Lazarus Angbazo holds a PhD in corporate finance from NYU Stern School of Business and was an Assistant Professor of Finance at the Krannert School of Management, Purdue University from 1992 to 1997. He also holds a BSc in Mathematics from Ahmadu Bello University, Nigeria and an MSc in Industrial Engineering from the University of Iowa.
He has 23 years of relevant professional experience.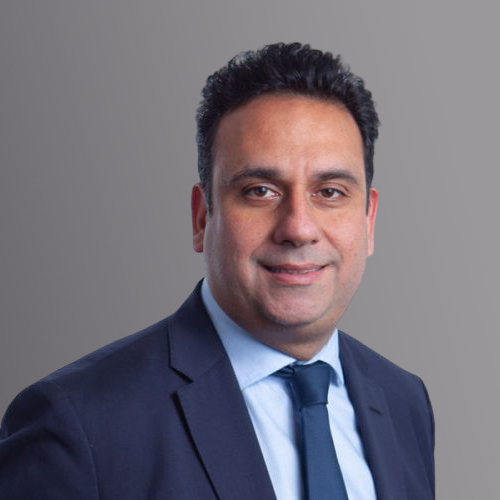 Non-Executive Director
Nitin Kaul
Nitin has over 16 years of experience in strategy consulting, M&A, restructuring and business transformation across multiple business segments – industrial, automotive, energy and consumer – in developed and emerging markets. Prior to joining Helios, he was a co-founder of Syndeo Capital, a boutique advisory firm based in London focused on M&A, restructuring and operations management. He worked primarily with private and family businesses that were either buying from or selling companies to private equity firms.
Before establishing Syndeo Capital, Nitin worked at Gates Corporation as President for Oil and Gas/Marine (O&G/M) business, as well as the Automotive and Industrial businesses in strategic emerging markets. He has previously worked at Andersen Consulting as a Senior Manager in Group Finance & Strategic Development. He also worked at Swiss Banking Corporation (SBC) as Senior Manager Corporate Finance & Restructuring, UK having started his career at SBC Warburgs as an Associate.
Nitin holds an MBA from Warwick Business School, UK, and an MSc. in Investment & Portfolio Management from City University Business School, UK. He also obtained a BSc. in Business Management from King's College, University of London, UK.
Non-Executive Director
Ogbemi Ofuya
Ogbemi has 12 years of relevant professional experience. He joined Helios in September 2014 and has significant transaction and operations experience in oil and gas and related industries. Prior to joining Helios, he worked in the Natural Resources Group of the Investment Banking Division of Goldman Sachs International, where he executed M&A, debt and equity transactions across oil and gas, power, and mining sectors with a particular focus on Africa. Earlier in his career, he held project management and strategy roles with ExxonMobil and Standard Chartered based in Nigeria.
Ogbemi serves on the Boards of Directors of Axxela Limited and StarSight Power Utility Limited. He holds a BEng in Civil Engineering from the University of Benin, Nigeria and an MBA from London Business School, where he was a Mo Ibrahim Scholar.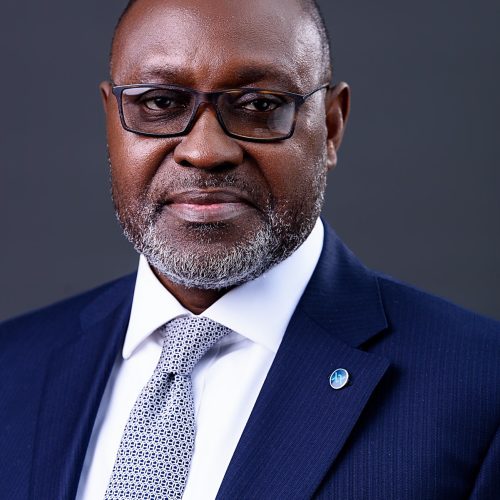 Chief Executive Officer
Bolaji Osunsanya
Bolaji is the Chief Executive Officer of Axxela Limited, pioneering private sector-led developer of natural gas distribution in Nigeria and designated natural gas shipper on the West African Gas Pipeline (WAGP).
He oversees the company's gas infrastructure and virtual pipeline expansion programme, embedded power plant projects, as well as other substantive efforts across Africa.
Previously referred to as Oando Gas and Power Limited, Bolaji has been at the company's helm since 2007. Prior to joining Oando in 2001, he was an Executive Director at Access Bank, and an Assistant General Manager/Head of Local Corporate Group of the Institutional Banking at Guaranty Trust Bank.
He began his career in 1988 as a Consultant with Arthur Andersen, Nigeria – now KPMG professional services – gaining experience in the banking, oil and gas, and manufacturing sectors.
He holds Bachelor's and Master's degrees in Economics from the University of Ife, and the University of Lagos, Nigeria respectively.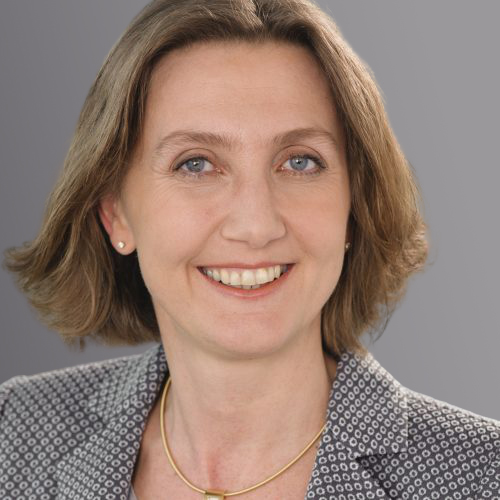 Independent Director
Kaat Van Hecke
Kaat has over two decades of relevant professional experience spanning across several jurisdictions, including Nigeria, Austria, the Netherlands, Russia, and Kazakhstan.
She serves as an Independent Non-Executive Director in Nostrum Oil & Gas PLC, London/Kazakhstan and in Trinity Exploration and Production PLC, London/Trinidad and Tobago. She received a Master's degree in Chemical Engineering from the University of Ghent, Belgium, and a Master's degree in General Management from the Vlerick Management School, Belgium.
Independent Director
Jeremy B. Bending
Jeremy has wide experience of unbundling and market liberalization in the UK energy industry. He is also experienced in international M&A activities and disposals. He is a Chartered Engineer who has been closely involved in implementing and maintaining safety and engineering management systems.
He was Director of Network Strategy, National Grid 2003-2012 and was involved with the Keyspan acquisition in the US. Most recently, he was Chief Operating Officer of Gas Distribution National Grid, a major UK utility company where he led a number of major change programmes. He also negotiated an 8-year £6+bn funding under the price control review negotiations with OFGEM.
Jeremy received a BSc. in Production Engineering and Management from the University of Nottingham. He is also a Member of the Institute of Asset Management.
Non-Executive Director
Satoshi Awaya
Satoshi has over 30 years of professional experience in the energy and infrastructure sector. He is the General Manager, Energy & Infrastructure Business at Sojitz Corporation.
He started his corporate career with Nissho Iwai Corporation now Sojitz Corporation in 1990 and has broad experience spanning energy, and chemical projects across Japan, Europe, USA, and South America, especially in financial transactions, as well as, machinery/equipment sales to petroleum refineries and chemical/petrochemical plants. He has also worked in various management positions in bioenergy and petrochemicals companies in Brazil.
Satoshi Awaya holds a Bachelor's degree in Foreign Studies from the Tokyo University of Foreign Studies (Japan) and majored in Luso-Brazilian Studies.